03/22/2020
By Brian L, a native Texan, loving father and astute businessman.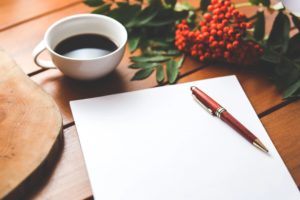 Lately, I could fill volumes of books almost daily on what the Lord is doing and how He is moving in my life. The amazing blessing which has been bestowed upon my life, as of late, leaves me speechless.
I seem to wake up each day with a zeal for what His Spirit is going to do that day and what successes He will place in my path.  Each day I am humbled at the power of Christ.
I want to "binge watch" all I am learning as I listen and fall more and more in love. It is with a newness that can only be attributed to a Heavenly Father.
In Him and through Him be the credit and glory forever and ever. The name above all names. The one who was, who is, and who is to come. My Rock and Provider, the one who gets all the credit for anything I do or could ever become. My Lord and Savior I will follow in great fear and much trembling for He is just, and the time of the Lord is at hand.  Yeshua Hamashiach.
Hebrews 12: 1-2 Let us throw off everything that hinders and the sin that so easily entangles and let us run with perseverance the race marked out for us, fixing our eyes on Jesus, the pioneer and perfecter of our faith.
There is so much to boast about currently. God is moving mountains in my life and has unbound the chains which have bound me over the past 20 years. The creator of the universe is not my copilot; he has been THE pilot for longer than I realized.
This is not what I wanted to tell you about. I want to tell you about my greatest failure and how ashamed I was at my true weakness. I want to tell you about how the Lord uses people for his glory.
He is not looking for the ones that have it all together. He is looking for the ones whose hearts are mighty, strong, beautiful and obedient. Their hearts open with ears to hear the spirit like one being taught. This is about a true warrior. A mighty woman in the kingdom.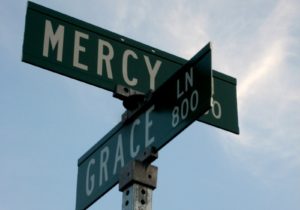 Almost a year ago today, the Lord had to intervene in my life in a drastic way.
I had made a choice in my life a year of so prior to this moment to follow God and Walk toward a calling I felt He wanted me to pursue. Thinking everything would be great I walked into something I wasn't expecting.
Looking back, I would tell you I went into private training and had jumped into a 24/7 intense training. Perhaps the Lords yearlong Navy Seal inspired equivalent, "are you really going to follow me" class. (I am a slow learner and hardheaded, so I believe Jesus went slow for my benefit.)
The Lord allowed satan to access me in such a way as to attack me from every side; to expose and exploit everything I have done, sin patterns in my life, friends, everything I have looked at and implied value to, from the worlds point of view.
This has been a two-year process of tearing me down so He could rebuild me. I have had issues with authority and submitting to it. Christ wanted me to not only submit to His authority but submit to His discipline.  He wanted me to receive and accept it.  (Parents, God showed me more love this year through His discipline than I had ever seen and let me tell you He kicked my butt. This topic must be addressed later for without it the family cannot survive.)
I was sitting in my garage in late March. It was about 11:30 at night. The cool spring breeze was blowing while I was getting my Harley tuned up for the spring. Sitting on my rolling mechanic stool, quietly thinking, something happened.
The wind had stopped; the quarter moon had disappeared. The air temperature had risen 20 degrees or so. I have now started to sweat. I could tell this was not a PTSD relapse that I routinely have; it was sinister.  It was as if God himself had left and turned his back on me.
I was alone. Not because my home was empty, or my fiancée was on a trip with her girlfriends. I was alone in my heart and soul. There was a darkness covering me.  Tears falling off my cheek had begun to puddle at my feet, and I had not noticed.  My soul felt like it had been run through a grinder and there was nothing left of me.  I thought about who I wanted to give possessions to, my Harley, my shop tools, guitar etc. My elbows on my knees; tears splashed off the Glock 9mm in my hand.  Hope was extinct.
Overwhelmed by my colossal failures I only had one more mission. Finger on the trigger I knew it would be easy and finished.  (Satan is a master manipulator, cleaver and effective. I rebuke you, Satan, in the name of Jesus. The thought of that night proved your lies.)
My sin and guilt laid before me.  My failures amplified; how could I allow this to have ever happen.  I am so far at the end of my rope at this point I could not make a noose to hang from. The tears were hiding something from Satan at that moment. There was blood behind them. It was faded, but there was blood on my soul and behind a vail of tears.
Perhaps the devil didn't have any respect for the blood, but it was not mine. It was from a decision I made at a church in Temple, Texas as a child.  There was power there in the faded blood.  There was hope, inspiration, knowledge and more important there was love.
My phone was ringing and broke me from my focus. (Amen for ADD) Why would a woman I rarely talk to be calling at this hour?  Curiosity got the better of me and I answered.
A soft calm voice responded on the other side of the phone. I failed to sneak around the obvious issue in my hand; it was as if she knew.
My mind was in a blur. My thoughts are something like the following: Wait! Why did she call again? What is going on?  Why is she praying right now?  Why are things getting brighter?  The moon just came out.  What the heck is gong on? A breeze is cooling off my sweat. Wow, she still is praying! Wow, she is good at this praying thing. Did I leave the oven on? Why is my gun back in its holster? Why am I on my knees praying with her?
I thought she would not even weigh in at 100 pounds. She must be some secret Samurai for Christ. I am in the presence of a true warrior. A big one! I am being protected by a warrior.  Strong in the ways of the Lord Yeshua she is, equipped in armor, In the Spirit commanding a host of angels, she rescued me!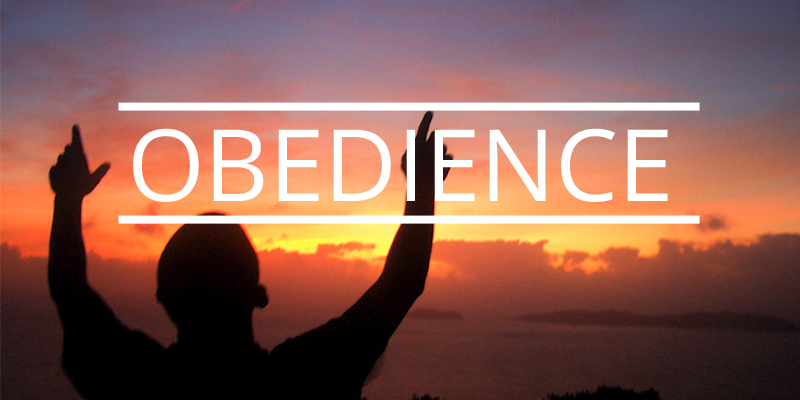 I witnessed that evening, an enemy who had planned an attack and was there to destroy me.  Greater is He that is in me than he that is in the world, for I saw power which could only come from someone being a conduit for Jesus. That night I was washed in a fountain of the blood of Christ and a hedge of protection was placed upon me thanks to a single person who listened…and obeyed the Lord!
A year later I look back and rejoice in all the Lord has done. I rejoice and still pray with, for, and speak to my dear friend though not as much as I wish.  I know in the spirit she is there, clothed in the full armor of the Lord ready to bring hope to the hopeless.
No matter who you are. You are needed in the body of Christ. Moreover, you are wanted in the body of Christ.  Rich, poor, big, small, you are unstoppable if you are doing what the Lord asks!
When Jesus looked at you all He saw was you were born with sin.  The same as for all of us. The sin He forgave was not just what we have done but what we will do. Our sin and failures for tomorrow are already known and forgiven.
I am thankful to each of you.  If you are feeling down at times.  If you feel, like you are or have been overlooked, know you become magnified in the economy of the Lord.  We are demonstrations of the Lord God when we are weak.  When we are weak the spirit can flow through us in a more expedient way.
Listen, be quiet if you can, Receive what the spirit says and Obey.  For we are not given from a spirit of fear but of Power and of love and of a sound mind.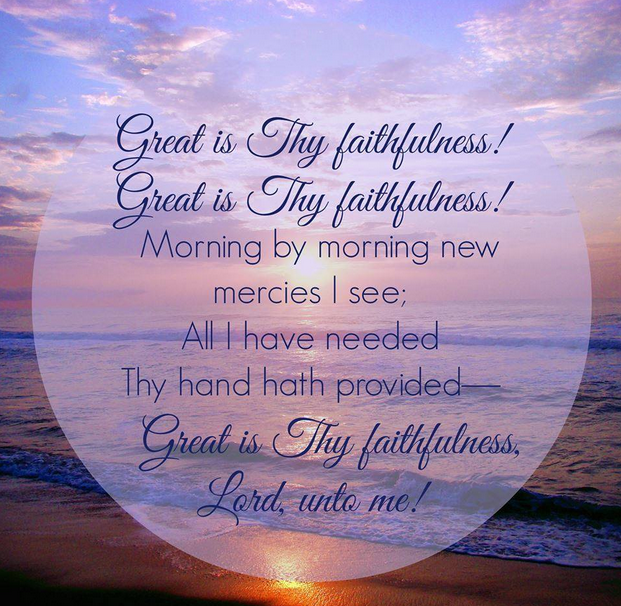 Abba, father, you place so much value on your children.  Your economy is so different than ours.  I thank you.  I thank you for the abundance and blessing you grant your children.  I thank you for your discipline.  I ask a special blessing of peace and security for those that read this story. 
Thank you for growing warriors for your kingdom. Add to their numbers. Teach us how to listen and obey.  Help us follow this example.  It is through our weakness that we are truly strong. Kill me daily so I do not follow my own path but rather you live and flow through me.   Holy Spirit, I love you, and thank you for giving someone a sleepless night.  Thank you for gathering us in prayer. 
Jesus, I yearn for the day I am in your arms.  I know your Kingdom on earth is almost upon us.  In my haste I ask to speed it up, in your truth I ask you to direct our path to prepare your arrival and add to your body.  I know you have seen the race that was set before each one of us. Bring a fresh wind at our backs and a fresh fire for you. In the name above all, sitting in the throne room of heaven.  Look over, bless and protect us in this wild time. 
Praise His Holy Name!