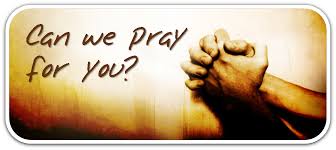 Proverbs 14:30 Amplified A calm and undisturbed mind and heart are the life and health of the body, but envy, jealousy, and wrath are like rightness of the bones. Explanation: emotional issues cause the bone marrow to be damaged and can cause problems with the immune system. Disease is the result.
Our UFM Prayer Team and I would love to pray for you! We are seeing immediate answers to prayer, people are receiving their healing and we praise Him for all things!
Call our 24/7 Prayer Line or email  your prayer requests to:
Update us when answered so we may encourage others. We love you!
In His Service...Reverend Irene Webster