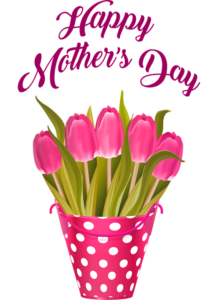 Because it is Mother's Day, I would like to discuss the controversial assessment of the female nature of God. Because some of you may doubt that God has female characteristics, let's examine scripture and rightly divide his Word.  Let's reason together to see who God really is. 
Right from the beginning God made it clear men and women were both created in his image.
So, God created man in His own image, in the image and likeness of God He created him; male and female He created them.  Genesis 1:27 AMP
Doesn't it seem logical from this passage God is not completely male in his character? But let's not just take that scripture alone. Let's look at God's complete word.
When Abram was 99 years old, Yahweh appeared to him. He said to Abram, "I am El Shaddai.
Live in my presence with integrity. I will give you my promise, and I will give you very many descendants."  Genesis 17:1-2 NOG (Names of God translation)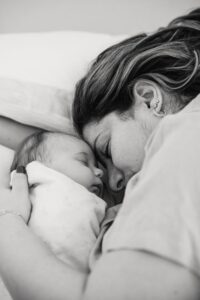 The name Shaddai appears 48 times in the Bible, seven times as "El Shaddai" (five times in Genesis, once in Exodus, and once in Ezekial). Biblical scholar, David Biale notes six times the name "El Shaddai" appears in the Book of Genesis, five are in connection with fertility blessings for the patriarchs.
He argues this original understanding of "Shaddai" as related to fertility was forgotten by the later authors of Isaiah, Joel, and Job, who understood it as related to root words for power or destruction (thus explaining their later translation as "all-powerful" or "almighty").
Translated correctly it says, "I even I am omnipotent God of many breasts."
The name El Shaddai, the God of many breasts, clearly indicates that the righteous and loving God Jehovah cares for us as a mother cares for a newborn child. Everything we could possibly need, exactly when we need it!
Our wonderful Lord uses breast feeding as a reminder of His love and compassion for His people,"
"Can a woman forget her nursing child, and have no compassion on the son of her womb? Even these may forget, but I will not forget you" Isa. 49:15
People of God, the Lord wants you to see God's tender nature to His children as He feeds them spiritually on the milk of his Word! He knows we are weak and helpless and need His mothering comfort and food. So, He feeds us on the milk of His Word.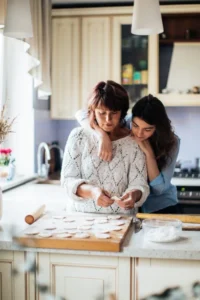 1 Peter 2:2 ESV Like newborn infants, long for the pure spiritual milk, that by it you may grow up into salvation. 
Mathew 4:4 But he answered, "It is written, "Man shall not live by bread alone, but by every word that comes from the mouth of God."
So, this Mother's Day let's rejoice in how wonderful, loving, and nurturing, God is! What an amazing multifaceted God we serve. Ladies, what an honor to be blessed with God's own nature! Happy Mother's Day!
Rev Irene