by Julie Meyer Taylor
January 08, 2019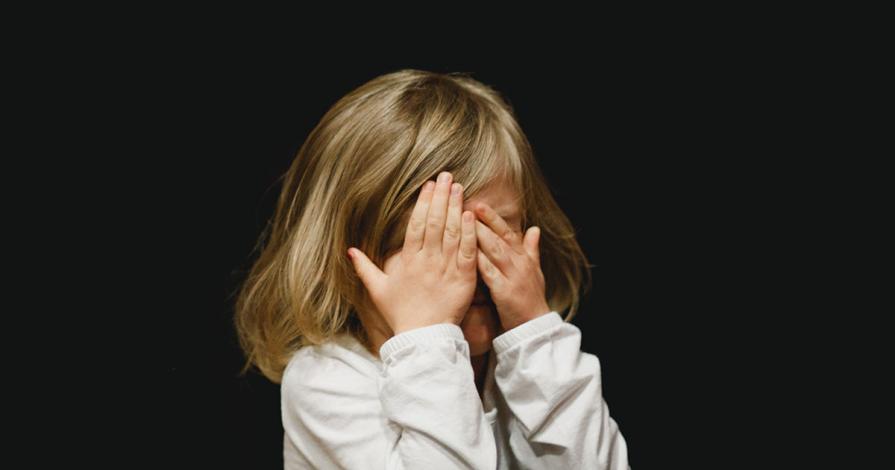 Editor's Note: This is one of our Top 20 winners from the 2018 CBE Writing Contest. Enjoy!
I was seven years old—sitting in a hard, metal desk, staring at the hole-y paddle hanging ominously on the wall, and wearing a skirt that reached three inches from my knee—when my teacher told us God didn't want women to be pastors.
Shocked, I thought, "How can this be? Why does God like boys more than girls?"
I went home that day and cried to my mom that I wanted to be a boy.
I was in fifth grade, standing with my parents in the church parking lot and staring at the black asphalt beneath my feet as I listened to a grown woman weep. Her ministry had been shut down by church leadership, she told my parents. The elders had determined that even though her ministry was teaching children, she was also teaching men who happened to be in the room. I felt humiliated for her, and for all women.
I wondered, "How can they be so mean and unfair?
I sat in high school theology class, legs crossed appropriately under the skirt I was required to wear, as a missionary stated that only men could fly planes on the mission field and only men could preach. My heart pounded in my chest and my hands trembled in my lap. I did my best to contain the rage that threatened to explode out of my body until I got home. There, I scribbled out an impassioned reply to my otherwise respected and beloved theology teacher:
"How could you let him teach this? Do you believe this, too?"
He did. I was crushed.
I was sitting in my high school homeroom listening to morning devotions when the name Bill Gothard was first introduced to me and his" ten rules for marriage" were pronounced "biblical." For those who do not know, Bill Gothard is the leader of a fundamentalist sect of Christianity which encourages women to dress modestly, submit to men, and remain in the home. Thankfully, Gothard's influence today is considerably less than it was during the height of his popularity in the 70s, largely due to multiple accusations of sexual abuse and misconduct.
I remember my shy, yet outraged hand flying into the air, propelled by something more than nerves and muscles—by the incredulity of a furious young heart. I could not remain silent.
"How can this be called a Bible study? These rules aren't in the Bible!"
I was lying on my parents' couch when I first read Equal to Serve by Gretchen Gaebelein Hull and learned how Greek words like Kephale and others have been translated and interpreted to men's advantage. I held my breath in stunned silence when I realized that despite clear scriptural revelations of freedom for women, my church and Christian school still preferred an oppressive biblical interpretation.
"Why don't churches care about women?" I wondered.
"Why doesn't God care about women?"
I was in the living room of a California bungalow on a college mission trip, when my raging youth pastor verbally chastised my friend for publicly undermining his male authority. I could hear her quivering response through too-thin walls.
Horrified, I thought to myself, "This is not from God." When the trip was over, I left the youth group and its abusive, controlling pastor behind.
I sat in a wooden pew on a polyester cushion, staring at my new engagement ring and listening to yet another sermon about how my future husband should be "like a coach," and I should be a loyal "player on his team." I had hoped this pastor would be different. He was not. It was yet another moment that whispered: "Hard as you try, you can't escape this."
By the time I returned home from my studies at Fuller Theological Seminary, I knew there were biblically valid and loving ways to interpret passages about women. I had learned about and adopted a scriptural lens that emphasized mutual submission and gospel inclusion. It was a soothing balm on an unrelenting wound. But I struggled to find a church in my hometown that embraced egalitarian beliefs. I searched online for churches with women pastors and elders and found very few.
"Why aren't more churches safe for women and welcoming of our gifts?"
I sat in church after church, and pew after pew, trying to forget that all of the elders and pastors in those churches were male. And night after night, I typed my anguish and fury into lettered keys, asking versions of the same question: "how can this be?"
"Why do you treat the voices of women in the church like toxic air pollution?"
"Aren't women your neighbors, too?"
"Would you like to be treated the way you treat the women in your church?"
I sat across a desk from a pastor, heart pounding as he squinted at me. His body language seemed to demand: "Who do you think you are?" Nervously, I explained how much it is hurt to feel unwanted in the church, to know that church leaders believe the community is better off without the gifts and input of women.
His scowl eventually faded, and he expressed some empathy: "I'm sorry. It's not my decision; it's in the Bible." After our meeting, he and the church continued to do things exactly as they always had. But I am not shocked anymore. I have grown weary of asking the same questions.
I chewed slowly at lunch, listening closely to every word my friend said. She grew teary as she told me she had been fired from her job as a pastor. Why? Because she challenged the head pastor's authority. She had dared speak up for herself.
Psalm 13 came to mind: "How long, O Lord?"
I am forty-six years old now, and I wish I could say I have finally found an egalitarian church to attend. But honestly, I have not. Instead, I am still lamenting how little the churches around me practice the freedom outlined in the gospel. But I hope I live to see a day when no little girl has to ask if God likes boys better. A day when we in the church can look back and wonder, "How can it possibly be that so many churches used to silence and limit women?"
Luke 4:18-19 reads: "The Spirit of the Lord is upon me, because he has anointed me to bring good news to the poor. He has sent me to proclaim release to the captives and recovery of sight to the blind, to let the oppressed go free, to proclaim the year of the Lord's favor."
Every night, I pray this change will come—that blinders will fall off, that the captive and oppressed will go free, and that churches will repent of how they have demeaned and marginalized women. I pray I will someday never again need to ask: "Lord, how can this be?"
Reprinted courtesy of: https://www.cbeinternational.org/resource/article/mutuality-blog-magazine/girls-should-not-have-ask-if-god-likes-boys-better