By Irene Webster and P. J. Stratton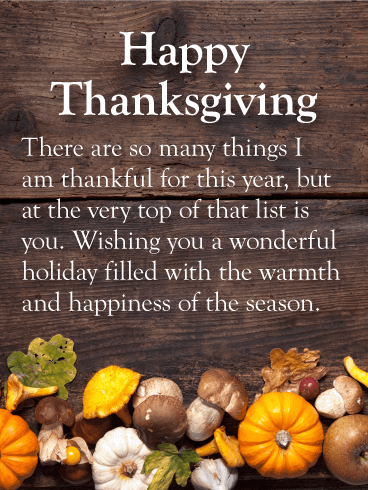 2020 has indeed been a challenging year for every person on the earth. However, we stand on His word and in His love for us as He is with us every step of the way of our journey to Heaven.
We rejoice in his steadfastness to watch over us in these days of evil which loom over us as a dust cloud. We are grateful for our families, friends and loved ones each and every day.
Ponder this day on your blessings and His love for you. Look not at the circumstances, but in the Spirit who works to perfect those things which concern you.
Psalm 95:1-6 O come, let us sing unto the Lord: let us make a joyful noise to the rock of our salvation. 2 Let us come before his presence with thanksgiving, and make a joyful noise unto him with psalms. 3 For the Lord is a great God, and a great King above all gods. 4 In his hand are the deep places of the earth: the strength of the hills is his also. 5 The sea is his, and he made it: and his hands formed the dry land. 6 O come, let us worship and bow down: let us kneel before the Lord our maker.
2 Corinthians 1:20 For all the promises of God in him are yea, and in him Amen, unto the glory of God by us.
1 Thessalonians 5:18 In everything give thanks: for this is the will of God in Christ Jesus concerning you.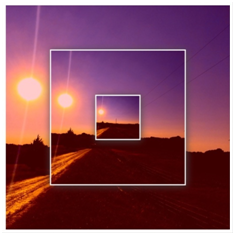 Unity of Faith Ministries is thankful for the many beautiful, faithful, loyal, and kind Christian women and men who have partnered with us on our journey to Heaven for Yeshua these many years in prayer, gifts to the ministry, and their presence at our ministry events.
Yeshua brought each one by divine appointment and they all have a very special place in our hearts although some of our loved ones have gone to be with Our Lord.
Deuteronomy 26:11 And thou shalt rejoice in every good thing which the Lord thy God hath given unto thee, and unto thine house, thou, and the Levite, and the stranger that is among you.
Micah 4:12 But they know not the thoughts of the Lord, neither understand they his counsel: for he shall gather them as the sheaves into the floor.
Isaiah 66:18 For I know their works and their thoughts: it shall come, that I will gather all nations and tongues; and they shall come, and see my glory.
Dear Friends,
A wonderful praise report came to us from Claudia, a close friend of Irene's, sharing her testimony on the gift of her fiancée'. Yeshua did a perfect work to bring them back together after many years with a proposal and upcoming marriage nuptials.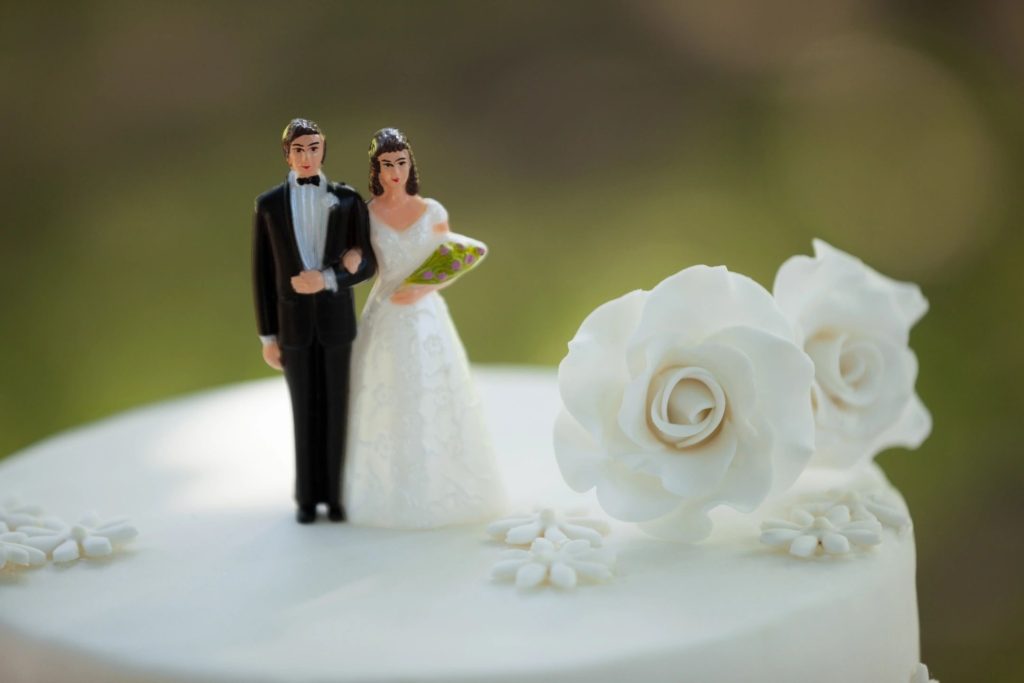 A Gift from the Lord to Love Again
By Claudia

Only God could orchestrate the last seven months of my life. You see, I was in a difficult marriage for 48 years to a man who battled anger most of his life. He lost his Dad when he was five years old and then was sexually abused by his stepfather. As a Christian, he struggled for years to get free from the lies of the enemy. Not until three years before his death, did he (and I) finally get healing prayer which brought more peace and victory than ever before.

My husband died from an unexpected heart attack about 3 years ago and suddenly at the age of sixty-eight I was a widow. The Lord became my refuge, peace and even joy in those days of adjusting to being alone and single. I was active in my church as the pianist, attended Bible studies, and was blessed to pray with some very powerful prayer warriors. My two sons lived close by and three grandsons were almost all adults so I rarely saw them anymore. My attitude was such that I had resigned myself to stay single and be free to serve the Lord however He led. In fact, I never prayed for a husband, but often said that I would only consider marriage if God dropped a very special man into my life.

It was several days after Resurrection Sunday last April, when I had a vivid dream. I dreamt that a tall man dressed in white medical scrubs, came to my front door and said he wanted to meet and talk with me. I didn't open the door, but I responded, "Maybe tonight or tomorrow." Then he left and the dream ended.

In the morning when I was reading my Bible, I remembered the dream and realized that the man was my high school sweetheart. We had "gone steady" for two years at a Christian High School but were separated after graduation when we went to different colleges far apart. I knew that he was happily married to the girl he met in college, so was puzzled about why in my dream he was at my door. So I pondered and prayed for a while, then went to my laptop and googled his name and the state where I believed he lived. His name came up on the first line and just beneath his, was his wife's obituary.

Through tears, I read her obituary and felt that the Lord wanted me to reach out to him. I looked back at his information and saw two different email addresses so started composing an email explaining the dream, and how I learned of his wife's passing, and my husband died almost three years before. Not knowing if he would even receive my letter, I offered condolences and gave him my cell phone number if he ever wanted to talk. The next morning he called and we talked for three hours! Our old friendship started to rekindle old feelings and we began talking, texting and zooming. Although, he was still in the midst of grieving, and was confined at home because of COVID, having me to talk and share with helped him better deal with his loneliness.

A couple months after we began talking I flew to visit my sister who lives about an hour from him and we had two lunch dates together in an effort to get to know each other better. He wasn't quite ready for a serious relationship since it had only been seven months since his wife had died but shortly after I flew home to Texas, we began to talk more seriously about the future.

I was sure God had planned our lives to reconnect and had to trust God's timing. The fact that we both love to worship and each of us even sang "Because He Lives" on our separate worship teams the week before the dream was confirmation! He is so kind, thoughtful, transparent and loving. He believes as a husband he is to love his wife more than himself. Submission should be mutual and he sees marriage as a loving partnership. Also, because of his great love for God and his faithful service to the Lord for all these years, he was determined to make sure that we were in God's perfect will before proposing. This is something I am truly grateful for. So now I am excited to say we plan to marry in February at his (our) church and become a prayer team serving the Lord however He leads!

Before I close this story, I want to share that even more than finding a man to love again who knows how to truly love his wife, God used a dream to break through a wall in me that was keeping me from receiving His love! The tough wall of protection I had built around myself for years was quickly shattered when I realized a good man loved me and I now am truly overwhelmed and overflowing with the knowledge of the goodness and love of the Lord. In His Love, Claudia
Psalm 37:3-5 Keep trusting the Lord and do what is right in His eyes. Fix your heart on the promises of God and you will be secure, feasting on His faithfulness. Make God the utmost delight and pleasure of your life, and He will provide for you what you desire the most. Give God the right to direct your life, and as you trust Him along the way you'll find He pulled it off perfectly!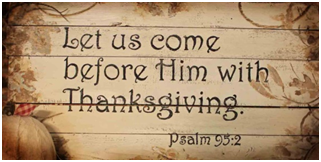 So, what are you thankful for today? Your health, wealth and prosperity of your household, your children and grandchildren's inheritance of eternal salvation in Christ Jesus is a blessing indeed!

Let us count the ways of our Heavenly Father's greatest gift of all to us…His only Son!
John 3:16 For God so loved the world, that he gave his only begotten Son, that whosoever believeth in him should not perish, but have everlasting life.
Hebrews 11:17 By faith Abraham, when he was tried, offered up Isaac: and he that had received the promises offered up his only begotten son,
1 John 4:9 In this was manifested the love of God toward us, because that God sent his only begotten Son into the world, that we might live through him.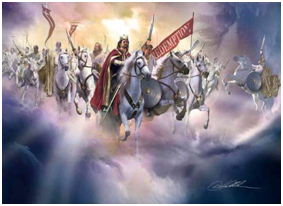 Let us be thankful, and gratefully humble to our Creator this Thanksgiving Day and every day!
Ephesians 5:20 Giving thanks always for all things unto God and the Father in the name of our Lord Jesus Christ.

Let us bow our heads and look to our Heavenly Father for his provision, protection, direction, and selection of our eternal souls, as we walk in His divine will as an example to others. Let us finish our course on earth to the glory of our Heavenly Father. Praise Him in all things! Let us pray and intercede for our sisters and brothers in Christ in the days ahead.
Be aware you have an enemy of your soul who is actively trying to destroy the people of God!
1 Peter 5:8 Be sober, be vigilant; because your adversary the devil, as a roaring lion, walketh about, seeking whom he may devour:
Rev 19:11 And I saw heaven opened, and behold a white horse; and he that sat upon him was called Faithful and True, and in righteousness he doth judge and make war.
Luke 18:3 And there was a widow in that city; and she came unto him, saying, Avenge me of mine adversary.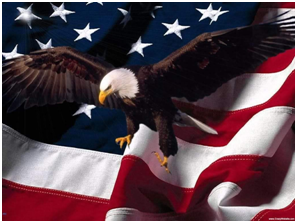 Let us unite in prayer for Him to expose the evil being done in our country and the world, to forgive our enemies, and avenge us of our adversary and teach the people reality, and to teach us how to be like Him.
Pray for a great move of God to bring salvation, revival to the world!
Therefore pray in this manner:
Our Father who is in heaven,
hallowed be Your name.
10 Your kingdom come;
Your will be done
on earth, as it is in heaven.
11 Give us this day our daily bread.
12 And forgive us our debts,
as we forgive our debtors.
13 And lead us not into temptation,
but deliver us from evil.
For Yours is the kingdom and the power and the glory forever. Amen.
14 For if you forgive men for their sins, your heavenly Father will also forgive you. 15 But if you do not forgive men for their sins, neither will your Father forgive your sins.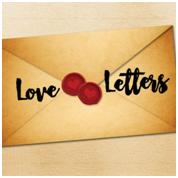 Love your Enemies
Matthew 3:43-44 43 "You have heard that it was said, 'You shall love your neighbor and hate your enemy.' 44 But I say to you, love your enemies, bless those who curse you, do good to those who hate you, and pray for those who spitefully use you and persecute you,
Leviticus 11:44 For I am the Lord your God: ye shall therefore sanctify yourselves, and ye shall be holy; for I am holy:
And of course we need to pray, Come soon Lord Jesus!!
Revelation 22:20 He who testifies to these things says, "Surely I am coming soon."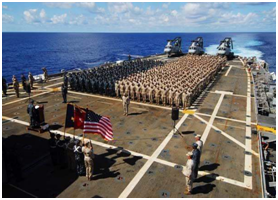 We also want to salute and thank our USA soldiers who guard our borders from shore to shore and sea to shining sea! One of our friend's husband is on this ship. Let us pray for the safety of our USA military armed forces serving and protecting us coast around the world. God Bless You all for your courage, dedication and service. We love you!
Let us pray for our courageous police, firemen, EMS workers, and medical workers for all their amazing courage in times of trouble. Lord keep them safe and strong in the face of adversity!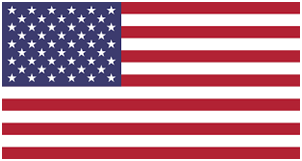 Let us also pray for our leaders, that the God of peace, wisdom and knowledge bless and guide them in all their ways!  1 Timothy 2:1-2 I exhort therefore, that, first of all, supplications, prayers, intercessions, and giving of thanks, be made for all men;2 For kings, and for all that are in authority; that we may lead a quiet and peaceable life in all godliness and honesty.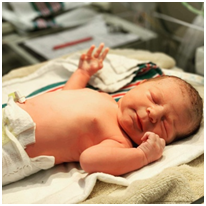 We rejoice and are thankful for all the new babies born in 2020 and continue to pray over these babies and the children. We especially continue to pray over expectant mothers who are contemplating abortion instead of adoption or other options.  Let us pray for girls and women to consider adoption instead of aborting our Heavenly Father's creation of souls to fulfill His will. 
Jeremiah 29:11 For I know the thoughts that I think toward you, saith the Lord, thoughts of peace, and not of evil, to give you an expected end.
Adoption Options
Gladney Center For Adoption: crisis pregnancy hotline 1-800-452-3639   1-800-GLADNEY (800.452.3639)  6300 John Ryan Drive | Fort Worth, TX 76132 | (817) 922-6000  (adoptionsbygladney.com)
International Christian Adoption: This agency specializes in international adoption but also offers domestic adoption services. Their programs include Adoption Hosting, a program designed to bring a child eligible for adoption into a prospective adoptive family's home for a time to see if the child would be a good fit, foster care to adopt, international adoption, and refugee foster care.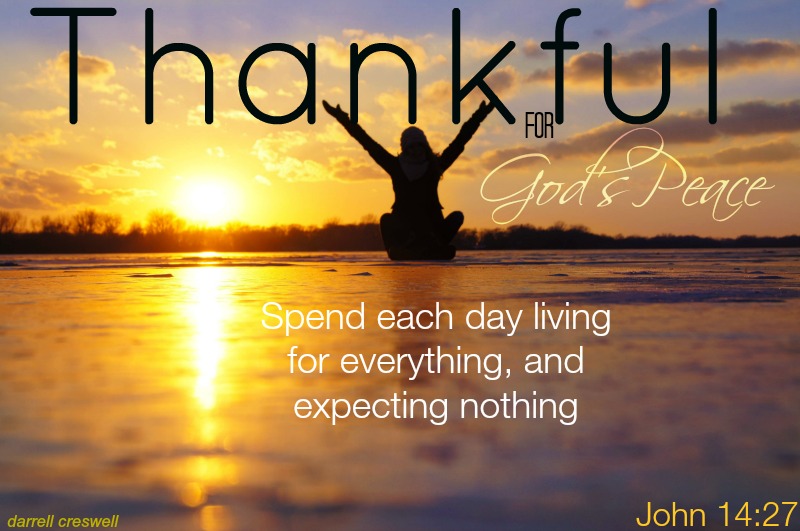 Most of all we are thankful today we draw breath from the Holy Spirit to fulfill His call on our lives.
Job 33:4 The Spirit of God has made me, and the breath of the Almighty has given me life.
But when it is our time to leave this world we will rejoice for to be absent in the body is to be present with the Lord!
2 Corinthians 4:14 Knowing that he which raised up the Lord Jesus shall raise up us also by Jesus, and shall present us with you.
2 Corinthians 5:8 We are confident, I say, and willing rather to be absent from the body, and to be present with the Lord.
Happy Thanksgiving! If you are alone during this time please call our 24/7 Prayer Hotline for prayer and personal ministry. Love and Prayers, Irene Webster Founder/President of Unity Of Faith Ministries